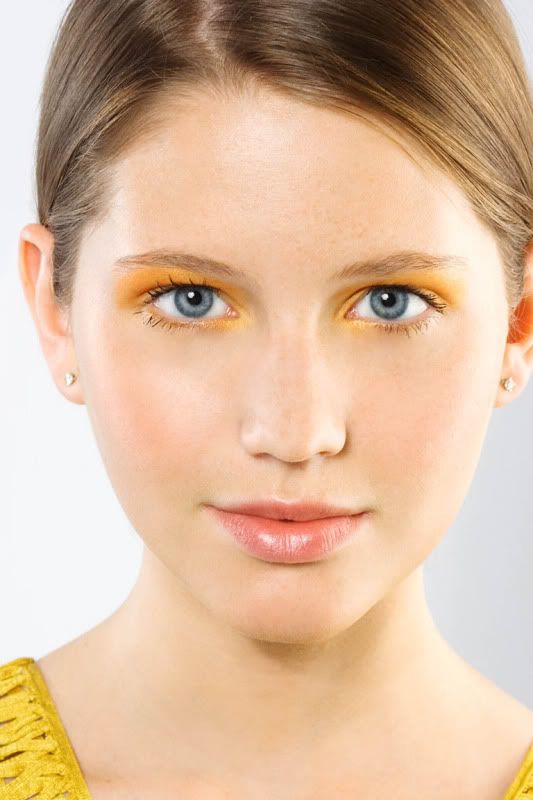 Photography: Kent Squires; Makeup: India Cherese; Model: Cece-Elite Chicago
One of my favorite components to my daily beauty routine to make my eyeshadow really 'POP' are
MAC Paints
. The product can be used either for color or for priming the eyelids before application of eyeshadow; I use it most often for the second instance, and it works wonders. I have mine in 
Bare Canvas
, a creamy nude beige color, but they are also available in a wide variety of other colors.
MAC Paints are a high tech eye shadow product that comes in a wide variety of shades. It has a creamy texture for easy application but then dries to a smooth, slightly shiny, reflective finish. Paint is a great product to use underneath regular eyeshadows to help them last longer and to prevent creasing. It's one of my favorite eyeshadow primers I've tried. The paints intensify the color of your shadows, making them vibrant and true. Green is really green; blue is really blue.
Paint can be applied with a brush or just with your finger. Be careful not to try to apply to much at a time – A little goes a long way! Alot of people think the paints are messy to apply, but usually you only run into this problem if you have too much paint on your brush, or if you've applied to much of it to the eyelid.